In the attention economy, it is more challenging than ever to stand out. Whether you are hosting a private party, a corporate gala, or an epic public display, you want to create memorable moments that engage your audience and generate buzz.
Planetarium domes pair cutting-edge technology with sleek design to create a unique experience. On the outside, these projection domes venues are eye-catching and intriguing. On the inside, you can design any atmosphere you want, ranging from elegant mood lighting to immersive audio-video displays.
Want to learn more about these impressive video domes? Here is what you need to know.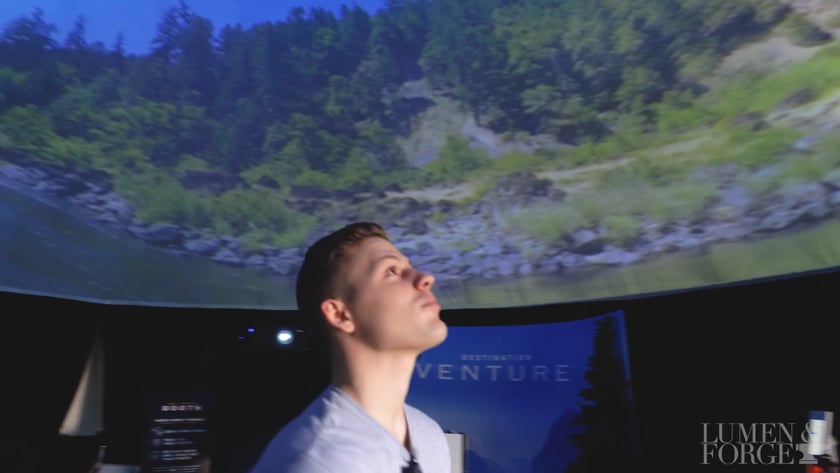 What Are Planetarium Domes?
To create an engaging experience, there is no substitute for a planetarium dome. The shape covers the entire field of vision for the audience, and the smooth interior surface allows for high-quality projections. A combination of powerful projectors and high-fidelity surround sound broadcast custom produced audio-video content to transform the inside of the dome into a 360o sensory experience.
The size is up to you – a compact 10' dome meant for a group of 5, or an enormous 300' dome with room for 13,000 people and beyond. Each dome is designed, constructed, and installed according to your specifications. These domes grab attention and draw crowds, whether they are part of a larger event or are big enough to be the venue.
Creating Immersive Experiences
While projectors have been around for a long time, their brightness has often been limited. Low brightness means images look faded, lack definition, and are not engaging. State-of-the-art projection systems are powerful enough to display high-quality video across large surfaces.
For event planners that want to go even further, they can create immersive experiences inside planetarium domes. Projecting 360o images can turn any space into an underwater adventure, an exhilarating ride down a mountain, or a trip through the cosmos. Our expert team of videographers and editors use a combination of recorded footage and computer graphics to create high definition video content to transport your audience to anywhere you can dream of.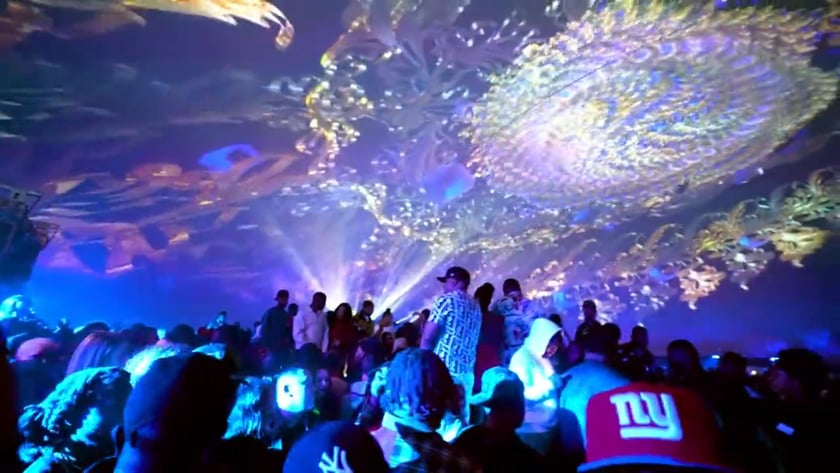 Featured Event – The Dome, Miami
For Superbowl 2019, AG Entertainment hired Lumen and Forge to create something extraordinary – an experimental nightclub inside the world's large projection dome. Over 60,000 guests enjoyed live music and entertainment at this one-of-a-kind venue. The three-day event featured artists Future, Megan thee Stallion, and Gucci Mane.
This incredible event posed interesting projection challenges. The base was a 225 x 175-foot rectangle rather than a circle. Content had to be custom rendered to match the curvature of this unique dome. Our hardware included two powerful servers and twenty-four 18K lumen HD laser projectors.
Make Memorable Moments with a Planetarium Dome
Planetarium domes can be used for almost any occasion. Whether it is a private party, an immersive audio-visual experience, or a pop-up nightclub, projection domes turn your event into a memorable moment. Contact us today to learn more about how to turn your big idea into a reality.